Bags
VELPLEV started production of 3-SIDE SEALED BAGS, GUSSET BAGS, STAND-UP POUCH, SPOUT POUCH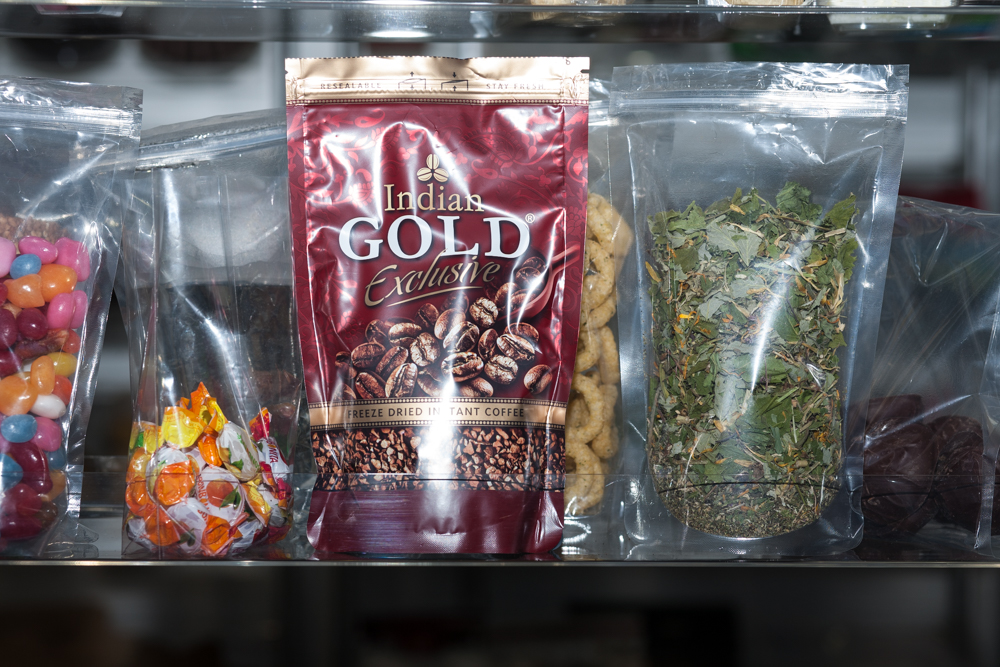 Material:
BOPP/CPP, BOPP/PE, BOPP/PET/PE, PET/PE,PA/PE, PET/CPP, PET/AL/PE, PET/AL/NY/PE, NY/PE, PA/PE/EVOH, PET/PAPĪRS/AL/PE, CO-EX film
VELPLEV produces more than 15 kinds of polypropylene bags. The bags can be made with a valve (one side is bigger than another side so that it would be easy to open the bag), a fold (the bottom fold serves to add the volume), with adhesive tape (the tape is with a protective strip) for many-time closing, with advertisements and logos, with strengthening, with holes for hanging at stands and shop windows, working holes for air escape etc. Our equipment allows applying several types of weld seals including ultrasonic weld.
You can see our production in action here.

You can investigate the great variety of the goods in detail in the below (please, see the bag schemes).

The goods are marked and packed in batches according to the Customer's wish.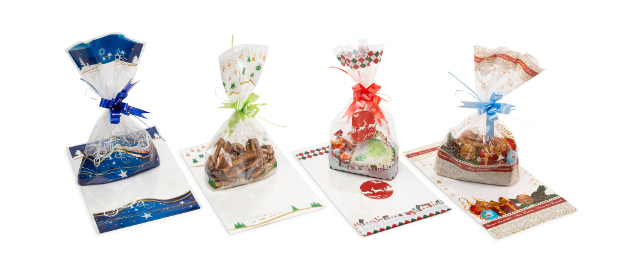 Bag types:
Bags with bottom folds,
Bags with perforation,
Printed bags,
Bags with valves,
Bags with holes,
Bags with euro hangers,
Carrier bags,
Bags with adhesive tape.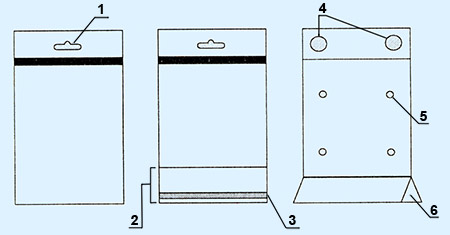 | | | |
| --- | --- | --- |
| 1 - euro hanger | 3 - adhesive tape | 5 - perforation |
| 2 - valve | 4 - holes | 6 - bottom fold |
Types of the bags with bends are the following: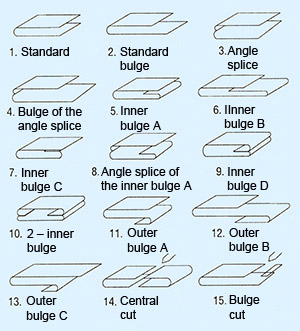 | | |
| --- | --- |
| Sizes of the bags produced, mm | |
| length | 40...700 |
| width | 40...800 |
More information
VELPLEV catalogue:
Goods are sold by its package!